I introduced Fruit Salsa to my readers nearly a decade ago in a post about my favorite Spring recipes and it remains a favorite recipe for my family! We devour this recipe whenever I make it even though I normally make a double batch!  It is always a favorite when I take to a party or gathering – people always ask for the recipe so I thought I should make it easy with this recipe post!
Each and every bite of this fruit salsa is bursting with fresh, amazing flavors! The beauty of this recipe is that you can customize it with the fruits you like and quantity. In the summer, I tend to use more berries because they are less expensive – especially when they are from my own yard! In the cooler months, I tend to use more apples and pears, a few kiwi fruits and just 1 or 2 packs of strawberries and maybe just 1 set of berries, normally black berries for the color.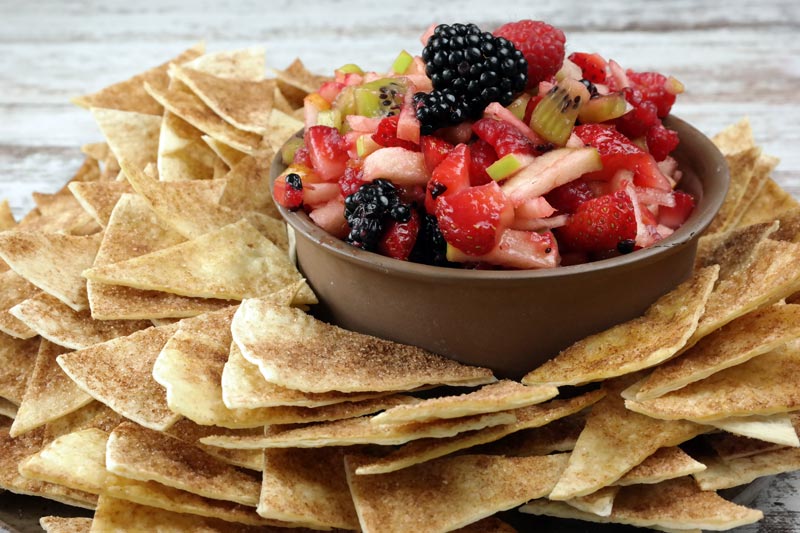 I have I remember in time, I like to get a few blackberries and raspberries either whole or cut in half but not mixed into the fruit salsa to put on top. It's kinda like a garnish but mostly just because it really makes it a showcase as the fruit really pops on the plate! If you'd like, you could also chop some basil or even mint for this salsa.
I hope your family enjoys this recipe as much as mine does! Make it for your next family movie night, birthday, or holiday gathering!