Fall is the perfect time to refresh and reset your routine as we head into harsh weather. Get cozy and relax with a little help from these products.
This is a sponsored post.
Pick Away at Your Anxiety and Calm Your Mind
Do you always have to do something with your hands, even when watching a show? Put down your cell phone and pick up Pick 'N Peel Stones.
This is the ultimate fidget toy and the perfect way to satisfy all your picking and peeling needs. You've probably seen these stones on tik tok, I know my teen daughter and her friend were amazed that I had my hands on Pick 'N Peel Stones because they have seen them all over social media. They immediately went to work to pull, stretch, peel, and scrap the green substance from the porous stone.
Pick 'N Peel Stones were designed to help you with anxiety, calm your mind, and entertain you with good, clean, simple fun. My daugther and her friend had so much fun checking this product out and squeezing more substance on it to pick at again the next day.
Price: Starting at $10.99
Pop Open a Bottle without Guilt or Alcohol
Whether you are with friends during a night in or reading your favorite book in front of the fireplace, sometimes it is nice to enjoy a special beverage without the guilt or after-effects of alcohol.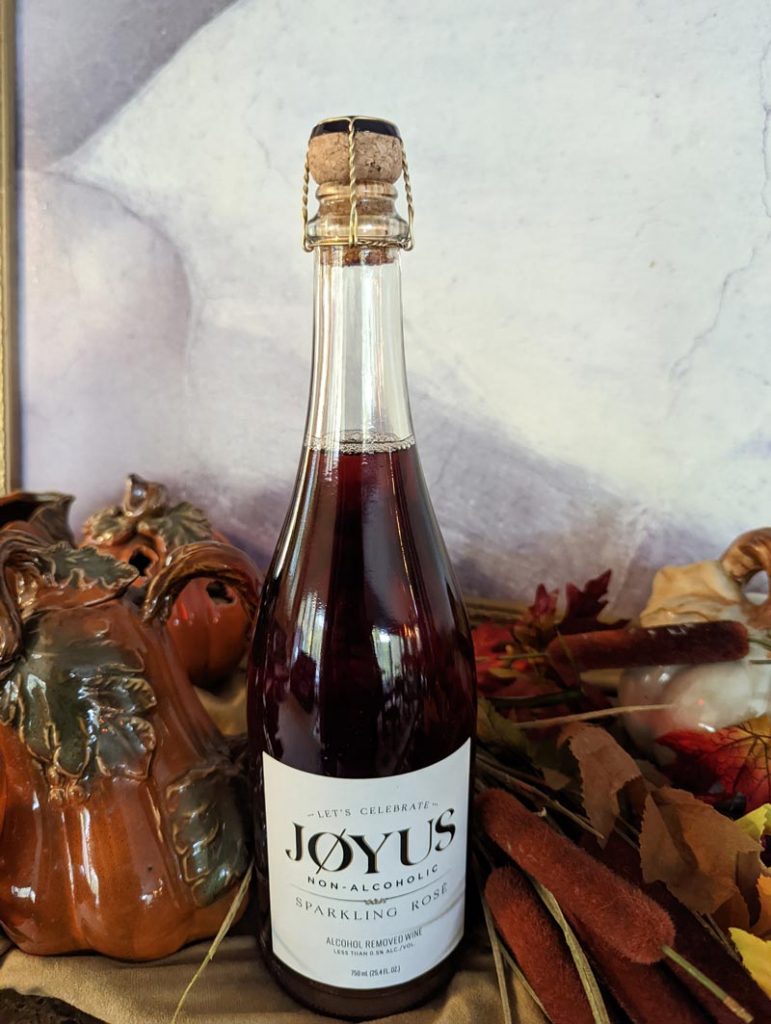 Jøyus is a non-alcoholic wine designed as a way to keep the fun and social aspect of drinking alcohol but without the alcohol. Perhaps you are celebrating a special occasion and want to make a toast; opening a bottle of apple juice just doesn't cut it. Jøyus's got your back! Or perhaps you do serve alcohol normally, but you know someone coming over is on a sober journey, don't make it harder than it already is on that person, switch to Jøyus for the night. You won't miss the alcohol, this non-alcoholic drink has all the fun of a regular bottle of wine, including the popping of the bottle and delicious, smooth blend.
Price: $24.99
Timeless Fashion
Add the timeless fashion of a fedora hat with Bellissimo Hats for men and women.
From the softest wool to the finest fur felts, these hats honor the unforgettable style of the 40s' while satisfying your modern-day needs. For those who want that one-of-a-kind look, they offer true customization with the 3D Custom Hat Studio. So every aspect reflects your style. From hobby to most sought-after fedora hats by Hollywood's A-listers, Bellissimo Hats is a must-have accessory for celebrities and everyday people alike this Fall and year-round.
Price: Starting at $187
Rejuvenate While Cozy
Get cozy and start your natural healing journey with organic supplements, skincare, and homeopathic products.
Rejuvenate yourself inside and out with Dr. Wells Products in the comforts of your own home. Enjoy the health benefits of all-natural remedies with this woman-owned business that features organic products that promote optimal health.
Price: Starting at $10
Invest in Your Man
Introduce your man to Michal & Max, the modern man's skincare and grooming company.
Your man will enjoy a little upscale grooming and styling by products designed by men, for men. With ingredients like Shea Butter, Witch Hazel, Hyaluronic Acid, and more, their formulas are effective while simple.  It's not the filler ingredients other brands have that don't work or are harmful to your skin. Read my full review of Michal & Max.
Price: $29.00 – $69.00