I am a big fan of PackIt personal coolers. They keep food cold for up to 10 hours with their revolutionary cooling system that cools 360 degrees. Instead of putting ice packs that melt in just 2 hours inside your lunch box, with PackIt, the entire cooler is an icepack!
PackIt  Social Cooler
I have used PackIt coolers on an almost daily basis for the past two years. Besides sending my kids to school with PackIt, I use it for keeping cold drinks in the car, healthy after-school snacks between school and sports, and healthy snacks and drinks for my family while we travel. I've been known to bring 2-3 with me on road trips for full meals!
I was so very excited to be introduced to the new PackIt Social Cooler which is large enough for a family's worth of picnic food! I received PackIt coolers to facilitate this post.
The PackIt Social Cooler keeps food cold for 10 hours which is perfect for a road trip and a picnic at the park.  We recently brought our new PackIt Social Cooler to a local park for an afternoon picnic.
We packed 2 Snapples, 2 cans of lemonade, 2 large glass containers of watermelon and macaroni salad, and all the fixings for grilled hamburgers. We had room to spare in the PackIt Social Cooler! It is an impressive 12" x 13" x 5" when opened all the way up.

Just like the personal cooler, the bag is the ice pack, offering 360 degrees of refrigerator type freshness to your food.  I keep mine in the freezer so it is ready whenever I need it, it folds flat so don't worry about it taking up too much space in your freezer.
PackIt keeps my family healthier. I always pack plenty of drinks and healthy snacks while we are on the road. I'd much rather my family eat yogurt, cheese, meats, smoothies, milk, and other healthy foods than running through a drive through while we are out! The attached handle makes it easy to carry anywhere we go, including places like the Zoo!
The PackIt Social Cooler is offered in a number of trendy designs and colors to fit your family's style and retails for just $27.99.
PackIt Personal Coolers
We use our PackIt personal coolers all year long for school lunches, snacks on the go, and drinks. I like that I can put anything from my refrigerator into my kids' PackIt coolers and know that it will be cold at lunch time AND if they don't finish it at lunch, it is cold when they get home. We save so much food this way, plus, I know my kids are eating healthy foods.

As a lunch mom for both my kids' schools, I see kids eating warm food that should be cold. Their ice packs aren't doing the trick. Ice packs start melting away in just 2 hours.  I'm talking about warm yogurt, cheese, meat, and milk. It's not healthy at all. By using a PackIt personal cooler for my kids, I know their cold foods are kept refrigerator fresh for up to 10 hours.
The newer design includes a sturdy adjustable handle that makes it easy to carry, plus it comes with a name tag. Two years ago, I only saw a few PackIt coolers at my kids' schools, now I see many. Tagging it with your name is important!
All PackIt coolers fold down flat and are secured with velcro. It makes it easy to store flat in the freezer.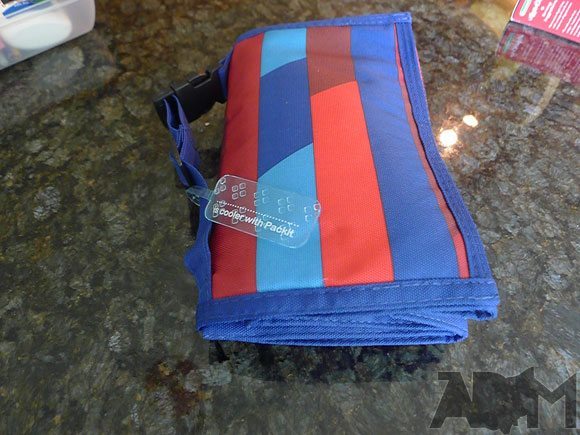 You can buy the PackIt personal coolers for $19.99 in many fun colors and designs for boys, girls, men, and women!
PackIt Coolers for Everyone!
In addition to the Social Cooler and Personal Coolers above, PackIt offers a number of other products too including a Wine Cooler (single & double), Mini Cooler for snacks (great for diaper bags), Grocery Bag Cooler, Baby Cooler (double bottle bag), Sandwich Cooler, and Snapware Containers that fit your PackIt bags.
Like PackIt on Facebook
Follow PackIt on Twitter
This was not a paid post. My own opinions were used based on my perceptions and experience. Thank you to Packit who provided the products for review.