Do you find yourself giving all of your energy and time to your children, employer, and others? Have you neglected your own health and sense of who you are? Many of us try to be supermom but often neglect ourselves. Now is the time to get your energy, confidence, and identity back and CrossFit 330 can help.
Scroll down to end of post to enter to win 1 of 33 prizes from CrossFit 330!!!!!
This is a sponsored post.
Crossfit 330 like no other gym, they are there to help busy supermoms like you get right to it to reach your goals and put you back on your priority list. (Plus it is a great place for men and children to get fit too!)
At CrossFit 330, their programs are built around not just losing weight but healthy habits that will give you long-term success. No matter where you are in your health and fitness journey, you'll fit right in at CrossFit 330. CrossFit 330 offers group and personal training for the busiest of moms (and guys) at any age or fitness level to finally find success.
I was able to get to know Michelle, the owner and one of the coaches at the Wadsworth, Ohio CrossFit. Her story of how she decided to open this gym is amazing. She lost her mom to breast cancer and decided to go through with a double mastectomy as a preventive measure. Unfortunately, her doctor said she would not be able to do things she use to be able to do since they had to remove part of her pec. Through CrossFit, she was able to go beyond what her doctor said she could and couldn't do!
She can do pull ups, climb the rope, do push ups and more! Because of her success, she decided to open up CrossFit 330 in Wadsworth, Ohio to give other people the same opportunity to succeed. CrossFit 330 is a community and support for any age and any fitness level to help you get to where you want to be.
I've heard over and over with CrossFit testimonials how it isn't like any other gym, at CrossFit, you are like family. Having a support group that keeps you accountable may be the missing element to your personal success.
Speaking of success, before and after pictures are worth a thousand words.
CrossFit 330 is for the whole family, children included! Their children's programs are based on your child's age and fitness level. There is also childcare for the young while you work out. KidFit is for ages 4-9 and BOOM! Sports is for kids ages 10-14. Starting kids off young understanding the importance of physical activity and staying healthy is essential. CrossFit makes it fun too!
Speaking of fun, it looks like CrossFit 330 does a good job at making their workouts fun at any age!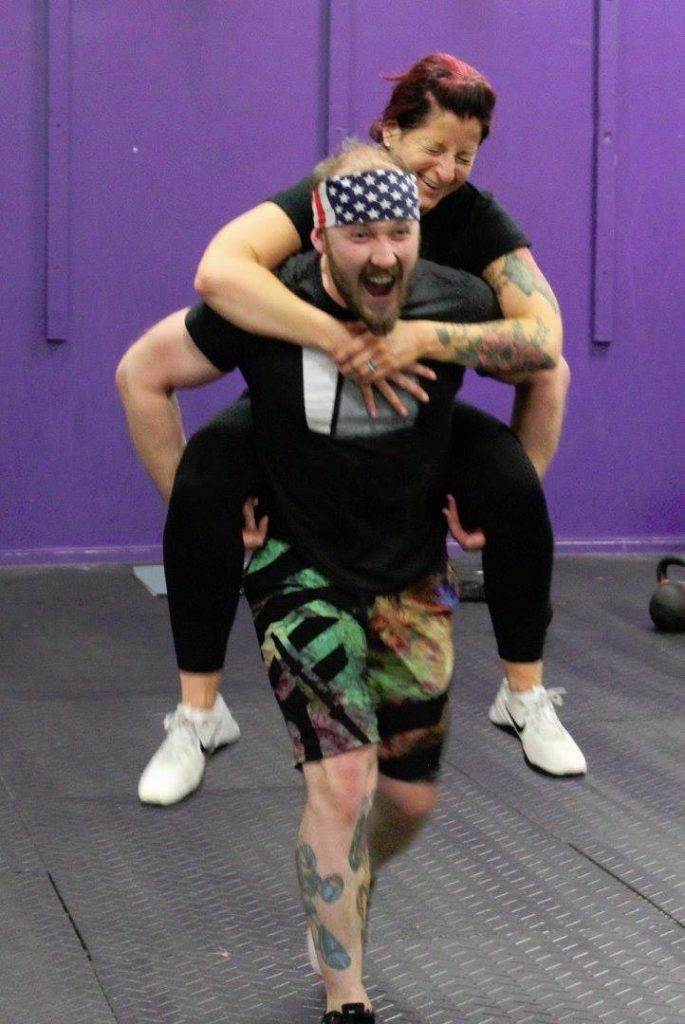 If you are ready to boost your energy, lose weight, get strong & fit, and find you identity again, check out CrossFit 330 in Wadsworth, Ohio.  Find a class to sign up for today here. CrossFit Classes are for everyone, at every level. There are other programs too that you can check out like the CrossFit on Ramp which is a 6-day course to learn the 9 essential movements used in class – it is a great place to start if you are new to CrossFit. The Evolution Boot Camp is a 6 week package with a 100% success rate. Goal-specific training is a small-group class with a coach to help you meet specific goals. Personal training is also available.
Win CrossFit 330 Giveaway
You have the chance to WIN CrossFit 330 classes! They are generously giving away 33 prizes with a combined valued of $2,160!!!! Contest ends December 15, 2018.
1, 6 Week CrossFit KickStart Package ($300 Value)
2, 1 Month Passes to Any Boot Camp Class ($130 Value)
5, 2 Week Passes to 7:55 pm Boot Camp ($80 Value)
5, 2 Week Passes to 9:30 am Boot Camp ($80 Value)
10, 1 Week Passes to 9:30 am Boot Camp ($40 Value)
10, 1 Week Passes to 7:55 pm Boot Camp ($40 Value)
CrossFit 330
869 Broad St. Suite 103
Wadsworth, Ohio 44281
330-331-5538