Lately, I've been seeing a lot of buzz on Facebook about one-ingredient banana ice cream or two-ingredient banana strawberry ice cream, two-ingredient banana chocolate ice cream, and so on. I thought it was amazing to make "ice cream" with no added sugar, just whole fruit.
What would make it even better? Peanut butter! Peanut butter makes everything taste better, and what better combination than peanut butter and bananas?! With this idea, I came up with the below two-ingredient banana peanut butter "ice cream" recipe.
This is a sponsored post for Jif.
Two-Ingredient Banana Peanut Butter "Ice Cream" Recipe
This recipe is easy to make, contains no added sugar and is gluten-free. What's not to love? Your kids will never know it is just two simple ingredients, bananas and peanut butter!
Chop very ripe bananas into 1" slices

Lay banana slices in single layer on cookie sheet and freeze for 1-2 hours

Add banana slices to a food processor and blend until creamy.

If your banana slices are not creamy enough (not ripened enough), you can add a little milk.

Add 4 TBSP Creamy Peanut Butter and blend

Serve right away for soft-serve style ice cream or freeze for 1/2 hour for a more solid consistency.

Serve in a bowl or cone, add toppings, if desired.
I questioned how two-ingredient "ice cream" would taste without cream and without sugar! How can something healthy taste like a dessert? I don't know, it just does!
Actually, bananas contain a high amount of pectin which gives it a rich, creamy ice cream texture. When frozen and blended, it gives the consistency of ice cream. We all know that bananas are a super sweet fruit (and high carb) so the bananas make this "ice cream" naturally sweet too.
Adding peanut butter turns this from simple frozen bananas into a "ice cream" dessert. I chose Jif Regular Creamy Peanut Butter but I'm sure you could use the Reduced Fat, Natural or Simply Jif.
With just two ingredients, this recipe couldn't be easier. Just plan ahead as you will need to freeze your bananas for 1-2 hours before making the actual "ice cream". I've tried a few rounds making this ice cream before I perfected it. I noticed that if the bananas are not frozen enough, the texture will stay crumbly and not turn creamy. No worries, if this happens, just add a splash of milk, cream, or almond milk. Or, pop the bananas back in the freezer and use when they are frozen very well.
Enjoy this Two-Ingredient Banana Peanut Butter Ice Cream in a bowl, as a sundae, or in an ice cream cone. Feel free to add toppings like chocolate chips, sprinkles, fresh peanuts, and syrup.
The best way to serve is by freezing the ice cream for about 1/2 hour after after blending in your food processor. This gives it the best texture. It does melt fast, so serve and eat quickly. As you can see in my photos, they melt in the sun quickly, especially if you are taking multiple pictures. 😉
It is delicious in an ice cream cone too! Two scoops please!
I hope you enjoy making this recipe and serving it to your family soon!
This post is part of our 9 Extraordinary Ways to Enjoy Peanut Butter series, check back for more recipes in this series including:
Giant Peanut Butter Cup Recipe
African Peanut Butter Stew Recipe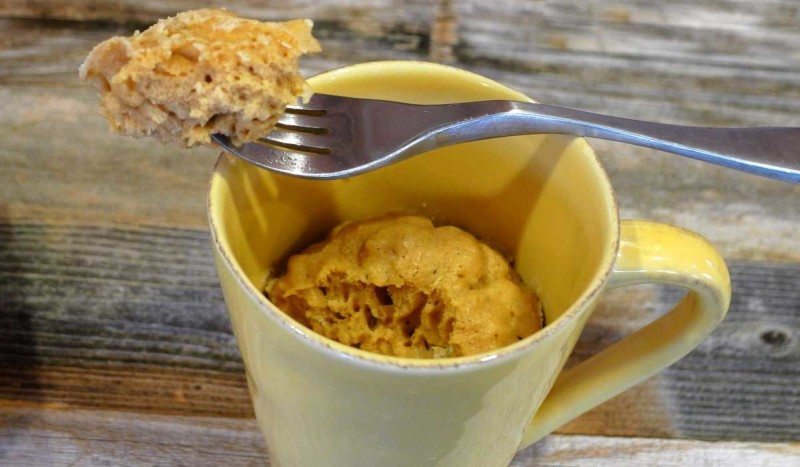 How to Stop the Ice Cream Cone Drip
Two-Ingredient Banana Peanut Butter "Ice Cream" Recipe
Check out other delicious peanut butter recipes on the Jif website. You can purchase Jif peanut butter at retailers nationwide. Get social with Jif on Facebook and Twitter.