If there is just one getaway you take with your family in Ohio this year, make it Put-in-Bay! Put-in-Bay is great for families. Although close to home, a trip to Put-in-Bay on South Bass Island feels a million miles away from the daily grind. It is the perfect place to relax, make memories with your family, enjoy amazing cuisine, explore caves, and experience island life.
Spend the day or stay for a few!  There is so much for families to do at Put-in-Bay with many free as well as festivals all season long.
How to Get to Put-in-Bay
To get there, take Miller Ferry located in Port Clinton, Ohio. (Check out all of our Miller Ferry reviews here.)
We LOVE the ferry ride to Put-in-Bay! Whether you stand on the lower deck (pictured above) in the splash zone or upstairs on the benches, it is a beautiful 20 minute ride.
There is free parking a short walk from dock or you can pay a small fee at the lot across the street.  Ferry tickets are about $7.50 one way for adults and kids 5 years and younger ride free, so it isn't expensive at all. Plus, you can take your car or bikes too!
How to Get Around Put-in-Bay
You have a couple choices for transportation around Put-in-Bay. You are welcome to drive your own vehicle if you brought it over on the ferry. You can rent or bring your own bikes. The favorite mode of transportation in Put-in-Bay are golf carts!  There are several to choose from and we've had very good experiences with both E Golf Carts and Island Transportation Lime Kiln Golf Carts, both are within walking distance of the Miller Ferry dock.
We love shooting around the island in a golf cart because it allows us to really enjoy and explore the island. There is something exciting that brings out the kid in you when you drive or ride in a golf cart!
You can also take the Lime Kiln Bus to downtown Put-in-Bay.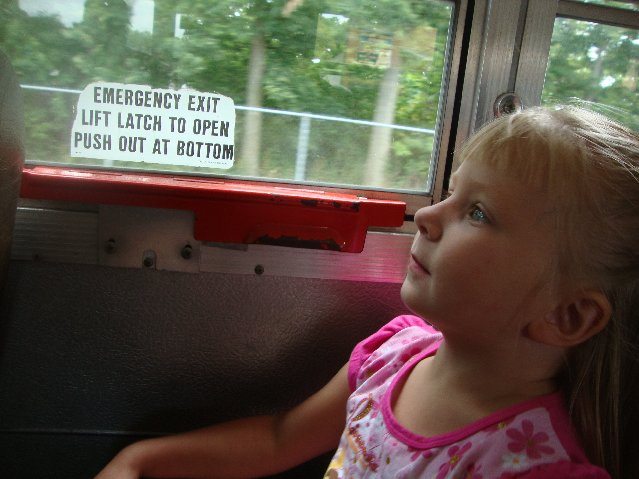 Once you take the bus to downtown, you can walk around on your own or take the Put-in-Bay Tour Train to many points across the island with on/off privileges.
(Check out our experience with the bus and tour train here.) We had a lot of fun with this option as well. It is a really good option if it is your first time at Put-in-Bay because the tour explains a lot about the history of the island and attractions.
Attractions at Put-in-Bay
The one must-see attraction in Put-in-Bay is Perry's Victory & International Peace Memorial. Standing 352 feet tall, this national monument honors those that fought in the Battle of Lake Erie during the War of 1812.You can see much of Put-in-Bay, Lake Erie, and even Canada from the top!
It is just $5 for ages 16+. Kids 15 and under are free.
Another must-see is Perry's Cave Family Fun Center. Here you can enjoy several family-fun activities:
Perry's Cave
Fort aMAZE'n!
War of 18 Holes Miniature Golf
The Rock Wall
The Butterfly House at Put-in-Bay
Choose one or two activities or get the Perry's Cave Family Fun Center Super Combo Tickets for great savings!
Perry's Cave takes you down 52 feet into a 208 foot long cave! This 20 minute tour is refreshing in 50° temps and educational!
Fort aMAZE'n! is a giant maze that is fun for kids, teens, and adults! Go as a family or race against one another to find all the challenges. There are two forts located within the maze to allow you to get a birds-eye view of the maze.
War of 18 Holes Miniature Golf is exciting 18 hole course with winding paths, beautiful landscaping, waterfalls, a covered bridge, and cave.
The Rock Wall at Perry's Cave towers 25 feet high with 4 sides to choose from.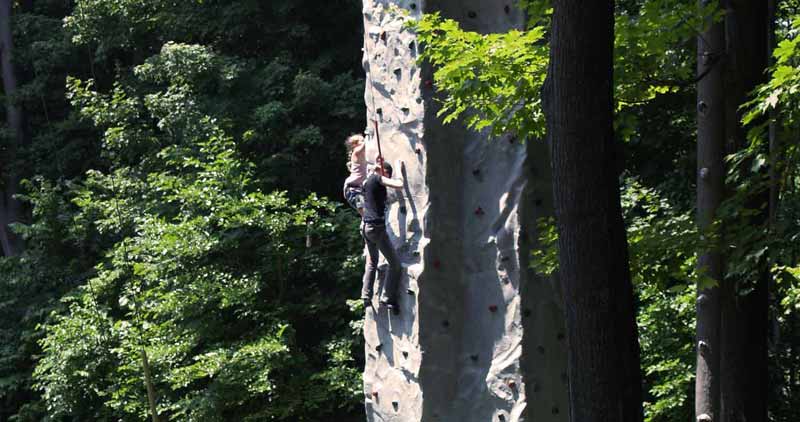 The Butterfly House at Put-in-Bay is a 5,000 sq foot aviary with 50 different types of exotic butterflies from around the world and beautiful gardens.
Stop by South Bass Island State Park for an afternoon of relaxing at the beach. This is a free activity at Put-in-Bay that the whole family can enjoy. Swimming, sunbathing, and playing on the playground is a great way to spend the afternoon. You can also rent kayaks and boats at the park. Camping is available here as well.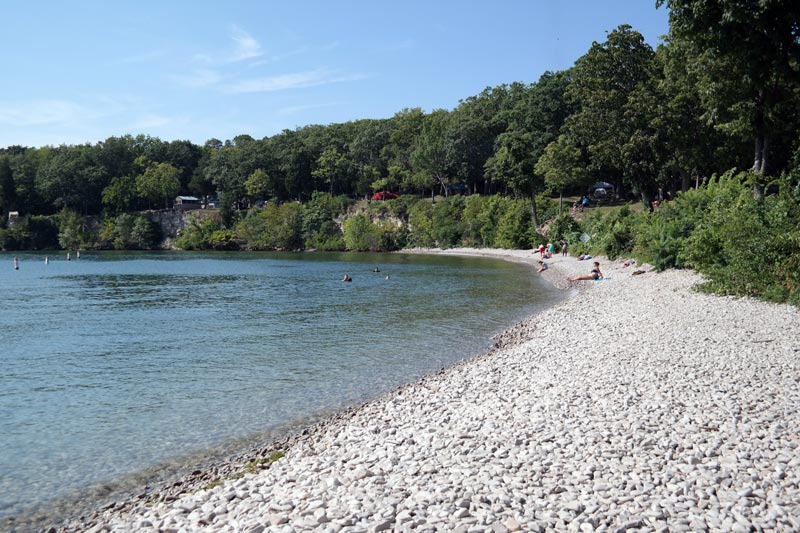 Another FREE activity in Put-in-Bay is at the Aquatic Visitors Center. Inside, there is a large open air fish tank of fish and turtles found in Lake Erie, including invasive species that look like eels. Learn about current OSU research being done to protect Lake Erie.
Kids can even enjoy free fishing on Lake Erie everyday on the dock. On Saturdays in the summer, there is a free program for kids at 2pm on the dock with varying topics.
Go kayaking in Put-in-Bay with Kayak the Bay. Get an up close look at nature, the islands, and beautiful sail boats in the harbor by renting a single or double seated kayaks from this family-owned business.
Kimberly's Carousel is one of only 100 carousels in the USA with all wooden carved horses! This delightful carousel was built in 1917 and still delights children! Located as you enter Put-in-Bay's downtown area, this Put-in-Bay attraction is nearly free.
The #1 Attraction at Put-in-Bay is the island. Enjoy sightseeing, driving around the island and exploring. It is a beautiful island and there is so much to see. Try not to do it all in one day – spend the night if you can or save some fun for a return trip. Relax, unwind and enjoy spending time with your family on this beautiful island. It is a great way to escape your everyday life for a taste of island life without going far.
Where to Eat in Put-in-Bay
There are many restaurants to choose from at Put-in-Bay. We've had the chance to sample many!  One of our favorites is The Boardwalk, located right on the water with gorgeous views of Lake Erie. (Check out our reviews on The Boardwalk here.)
You can dine inside on the Upper Deck or outside on the Lower Deck – lots of amazing seafood, steaks, burgers, kids meals, and amazing lobster bisque.
The Boardwalk Upper Deck is a nicer place to dine on the island.
If you like Mexican food, check out Big Man Burrito, located at Frosty Bar for tacos, taco bowls, nachos, walking tacos, and of course amazing burritos!
The Chicken Patio is located right in downtown Put-in-Bay. They are famous for their wine basted chicken that is cooked on a large 21 foot charcoal grill all day and night long. The portions are hearty and food is delicious! Enjoy at their outside patio or across the street at the park.
If you are looking for a hearty burger, look no further than Reel Bar!  They serve up 1/3, 2/3, or 1 lb Triple burgers that you can top with as many of the 15 Free toppings as you want!
The Put-in-Bay Brewery Co. is another good family dining option because their menu offers a lot of variety including Lake Erie perch, pizza, seafood, salads, lettuce wraps, hand-pattied burgers, and more.
For dessert, stop by Chocolate Cafe for ice cream, chocolates, coffees, and more!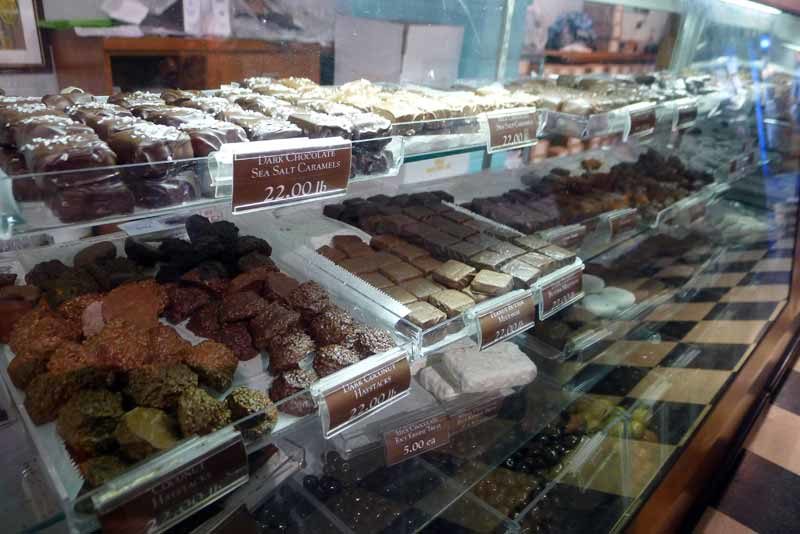 Special Events at Put-in-Bay
There are many upcoming events at Put-in-Bay for the whole family from regularly scheduled daily events to annual events. Some upcoming events include: Island Artisans Fair, Soccer Cup Challenge, South Bass Island Lighthouse Tours, I-LYA Junior and Senior Sail Regattas, Nature Camps, Put-in-Bay Jeep Invasion, Musket & Carronade Weekend, Island Eco Tour & Fair, Ford Tri-Motor Visits Put-in-Bay, Stargazing Cruise aboard Miller Ferry, and more.
Where to Stay
We have never stayed on the island of Put-in-Bay but have stayed in Port Clinton at Five Bells Inn.
This bed and breakfast is very family friendly with a private grassy area and beach access! Enjoy breathtaking scenery of Lake Erie and the lagoon.
Five Bells Inn is the perfect way to end a trip to Put-in-Bay as you retreat in comfort in Port Clinton, Ohio.
A Party Island is Family Friendly?!
As you can tell from this post, Put-in-Bay is a great family-friendly Ohio destination that feels like a vacation away! That being said, I want to address the whole idea that Put-in-Bay is also known as a party island after dark and on the weekends. I have visited during the weekends during the day and was 100% comfortable being there with my kids. I have stayed on the island until the last ferry at 9pm and had no problems with it being a party island.
That being said, I'm sure that if you take your children to one of the bars at night, you would have a different experience. However, most families don't take their kids to bars at home let alone on vacation, so I don't really see this 'party island' label as having any affect on you and your family having a good time. I just want to be transparent about this as it is a real concern for families that have never been to Put-in-Bay when they hear it is a party island.
Island life at Put-in-Bay on South Bass Island is truly special and there is something about it that refreshes the soul, body, and mind. My family has made Put-in-Bay an annual tradition, we love it every time.
Check out all of our Put-in-Bay posts and reviews over the years here.